Services
You could be wasting money each month from spending a fortune on energy costs. If your roof isn't properly installed or is getting old and damaged, you could be losing your home's heat and air. McLaughlin Roofing can help you get the most out of your home's energy costs.
Get your free estimate on a great new roof from McLaughlin Roofing.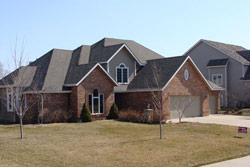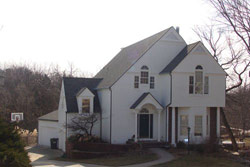 We Provide:
New roofs
Re-roofs
Tear-offs
Asphalt shingles
Cedar shakes
Malarkey Roofing Products has manufactured quality-roofing products for over fifty years. McLaughlin roofing proudly offers Malarkey roofing products to all of our customers.
We proudly offer CertainTeed roofing products. This home's roof was completed using CertainTeed's impressive product line.
In this pictured home, we install a roof using the TAMKO line of Heritage shingles.
When you want the best for your home's roof, there is only one place to call. Call McLaughlin Roofing today
at
785-764-9582
for your free estimate on prompt superior roofing services.
---
McLaughlin Roofing | Lawrence, KS
McLaughlin Roofing provides roofing and roof construction to Lawrence, Topeka, Kansas City, Baldwin City, Emporia, Junction City and Overland Park, KS as well as the surrounding areas.